Moving Out Of An Apartment Or Rental Home
November 06, 2020 by Dan Green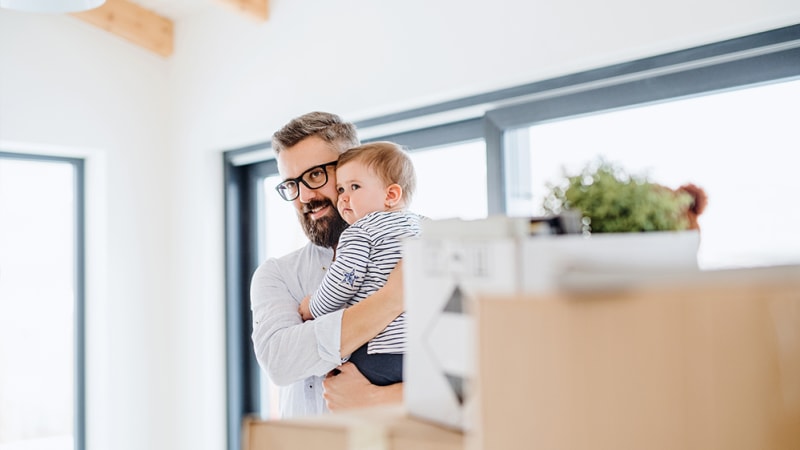 In life, everybody moves. We move to bigger homes, to smaller homes, to homes in other cities, and to wherever life might take us.
And, when you rent your home or apartment, moving can happen quickly. Within about a month, you can be out and on your way.
However, when you move from a rental, it's important to abide by the terms of the lease you once signed; and, to remember that renting a home is a business transaction.
You'll also want to put yourself in position to get back your original security deposit.
Here's how to do it.
Give advance warning to your landlord
Every lease and rental agreement contains language about "notice".
Notice is the advance warning you're required to give a landlord before you move out. In many cases, notice must be given at least one month in advance.
Failure to give adequate notice can result in a withholding of your original security deposit.
Notice to Vacate should be done in writing. Letters should include:
Your name and current address
A declaration of your intent to vacate
The date on which you will vacate
A forwarding address for your security deposit
Signatures from everyone on the lease
You can download a free Notice to Vacate letter here.
When you pack up your apartment, pack up everything
On the day you move into a rental, you're greeted with freshly-painted walls, cleanly-scrubbed floors, and wall-to-wall emptiness. It's a "clean slate" for your place, and your landlord provides it.
On the day you move out, remember it.
When we rent homes or apartments, we sometimes forget that our "home" is actually someone else's; that we're only there temporarily. When we move out, our landlords have to prep for the next one.
This is why moving out is an all-or-nothing process. On the day you turn back your keys, your place should be 100% empty and, at the very least, surface-cleaned.
All furniture should be removed. All artwork should be taken down. Refrigerators and freezers should be emptied. There should be no trace left of you whatsoever.
Consider hiring a one-off housekeeping service. Let them deep-clean to remove remnants of your life trapped in carpets or on walls. Haul out the garbage one last time.
Do whatever you think is necessary to make your place clean because — remember — whatever you don't clean, your landlord will. And, that will cost you money from your security deposit.
Keep a video of your empty, clean apartment on your phone
As your last step before moving out of your rental, grab your phone and take a video. You'll want to document the condition of your home on the day you return your keys.
The video should show the walls, the floors, the fixtures, and the appliances. It should also include a walk-through of closets, bathrooms, and storage.
In short: if you rented it, document it.
Documenting your rental before moving out is a defensive move. You're doing to protect against damage that happens between the day you move out and the day the next tenant moves in. You're also doing it to protect against claims from the landlord.
It might take 10 minutes to make proper video documentation of your rental on move-out day. Those ten minutes, though, could save you hundreds or thousands off your security deposit.
Better to be safe.
Are you a first time home buyer?
Let us know if you've done this before - whether you're a seasoned pro or buying for the first time. We'll share the perfect information with you as you need it.
Up Next
Up Next
Read This
An insurance claim is an official request you make to an insurance company, asking to get paid for damages. Insurance claims can be made for any reason that's a part of your insurance policy. When you have homeowners insurance, you can make an insurance claim after a fire in your home; after there's been theft […]