What's Causing Home Sellers To Lose Their Confidence
Because of COVID-19, home sellers believe it's a bad time to sell a house - and that's good news for buyers
April 10, 2020 by Dan Green
The Housing Headline
Consumers don't think it's a good time to sell a house right now.
The News Behind The Housing Headline
COVID-19 is affecting how Americans think about the U.S. housing market.
According to the March 2020 National Housing Survey, a monthly consumer-attitude survey of one thousand people nationwide, 52 percent of Americans believe now is "a good time to sell" a house.
The March reading – collated from surveys conducted between March 1, 2020, and March 22, 2020 – came in 17 percentage points lower as compared to February's poll, marking the most significant one-month drop in the report's nine-year history.
More than half cited COVID-19 and unfavorable economic conditions.
The survey also showed 56 percent of consumers saying now is "a good time to buy" a house, in line with the twelve-month average.
The National Housing Survey is published by government mortgage agency Fannie Mae.
Why This Housing News Matters To You
Buying a home is a game of sales psychology. Sellers want to get their maximum price, and buyers want to pay their minimum.
And, right now, if they want to sell their house, sellers are thinking their maximum price should be lower.
Consider that when you negotiate for a home, there are two factors in setting the price – data, and emotion.
The data points are clear and indisputable:
What have similar homes sold for recently?
How is the home's condition, and does it need repairs?
What is the remaining functional life of the roof and appliances?
The emotional piece, however, is precisely that – emotional.  And, right now, consumers across the country are telling Fannie Mae that it's the wrong time to have a home for sale.
Also! The Fannie Mae survey closed on March 22, 2020. That's three weeks ago. COVID-19 has changed the economy since March, so it's reasonable to believe that seller sentiment is even lower today.
Mortgage rates are low, sellers are nervous, and mortgage loans are getting approved everywhere. It's an excellent time to be a first-time home buyer.
Are you a first time home buyer?
Let us know if you've done this before - whether you're a seasoned pro or buying for the first time. We'll share the perfect information with you as you need it.
Up Next
Up Next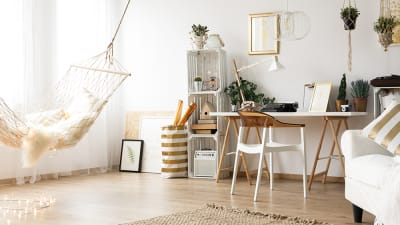 Read This
When your lender says, "you have to act quickly" is not some high-pressure sales tactic meant to make you feel fear. It's the truth.