Mortgages Are Disappearing From Lender Menus
Mortgage lenders stopped making "out of the box" loans this week, and raised their interest rates on the loans that remain.
April 08, 2020 by Dan Green
The Housing Headline
Mortgage lenders stopped offering a few "out of the box" loans this week, and raised rates on many others.
The News Behind The Housing Headline
COVID-19 is affecting financial markets. Stock prices are down, fears are up, and there's uncertainty on Wall Street.
Markets hate uncertainty. Traders remember the recession of 2008-2009. They're worried the global economy may enter recession again.
So, in preparation, they've limited the menu of mortgages they'll buy to mortgages backed by the government. Government-backed mortgages include the 30-year fixed-rate mortgage, the 15-year fixed-rate mortgage, and certain adjustable-rate mortgages.
The government doesn't back mortgage types such as the jumbo mortgage, the bank-statement mortgage, and mortgages that based on just credit scores and money in the bank.
These non-government loans account for a tiny percentage of the overall mortgage market. This week, these loans disappeared from lender mortgage menus.
Why This Housing News Matters To You
In 2020, the U.S. government backs roughly 98% of mortgages through one of its five mortgage-related agencies.
The remaining 2 percent of mortgages are handled privately – through private banks, private investors, or other means. Although they represent a small percentage of the overall market – just 10,000 loans per month – private loans matter to the overall health of the mortgage and U.S. housing markets.
One of the biggest reasons U.S. home prices dropped during the 2007-2008 recession was that home buyers couldn't get financed, and couldn't buy homes. Government programs don't suit everybody, and private lenders had left the market.
This week, private lenders took the first step toward tightening up their books. Some lenders raised minimum credit scores for home buyers. Other mortgage lenders raised buyers' down payment requirements. Some now ask for additional proof of income.
It's important to know that private lenders account for a sliver of the broader U.S. mortgage market and for now, there's no action step for buyers of homes. Government-backed mortgages remain available and inexpensive – and that's good. The private market story is just something worth watching.
Are you a first time home buyer?
Let us know if you've done this before - whether you're a seasoned pro or buying for the first time. We'll share the perfect information with you as you need it.
Up Next
Up Next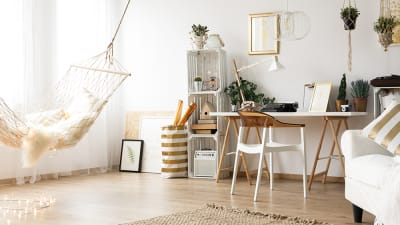 Read This
When your lender says, "you have to act quickly" is not some high-pressure sales tactic meant to make you feel fear. It's the truth.