Buying A House In A Recession: What You're Getting Wrong
Home values increased during three of the last 5 recessions, and they're expected to rise after COVID-19 passes.
April 02, 2020 by Dan Green
The Housing Headline
Home values don't always drop during an economic recession.
The News Behind The Housing Headline
Since the start of March, the U.S. economy entered an instant recession. A recession doesn't mean that home values will fall, though.
According to CoreLogic, during the last five recessions to hit the U.S. economy, home prices climbed through three of them.
In 1980, home values rose 6.1%
In 1981, home values rose 3.5%
In 2001, home values rose 6.6 percent
Values dropped in 1991 (-1.9%); and, in 2008-2009, home values fell 19.8 percent.
Today's market more closely resembles the post-Dotcom market of 2001 than the post-recession market of 2008-2009. In today's market, home supply is scarce, home values are stable, and mortgages are approved less easily.
For comparison:
Home Supply: 3 mo. (2020) vs. 8 mo. (2008)
Home Values: +18% (2017-2019) vs. +31% (2004-2006)
Credit Availability Index: -75% from peak-2007 to today
Market fundamentals are different in 2020 as compared to during the 2008 recession. Home values are expected to remain stable over the next 12 months.
Why This Housing News Matters To You
Home values can rise during an economic recession. It's a regular occurrence, and data shows that home values are likely to increase again between now and next year.
Today's housing conditions for first-time buyers are a challenge. Mortgages are available, and interest rates are cheap, but there aren't many homes available to purchase.
Locally, you're seeing the following:
Homes for sale are still hard to find
Low-down payment mortgages are available to you
Mortgage rates are cheap
However, the down economy doesn't mean prices will drop.
Homeowners are less likely to move during periods of uncertainty, which keeps homes off the market.  And, unlike during the 2008 recession, many of today's banks have suspended foreclosures against homeowners, which further suppresses the available supply of homes to buy.
The number of home buyers in this year's market should drop because of economic circumstances. However, the number of home sellers will drop by more – and that will result in higher home prices nationwide.
Are you a first time home buyer?
Let us know if you've done this before - whether you're a seasoned pro or buying for the first time. We'll share the perfect information with you as you need it.
Up Next
Up Next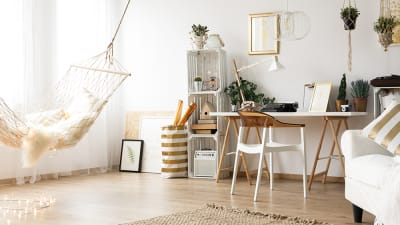 Read This
When your lender says, "you have to act quickly" is not some high-pressure sales tactic meant to make you feel fear. It's the truth.