30-Year Mortgage Rates Dropping 72% Faster Than 5-Year ARMs
With mortgage rates for fixed-rate loans dropping almost twice as fast as rates for ARMs, and there's almost no reason for a first-time home buyer to use an adjustable-rate loan - for now.
May 29, 2020 by Dan Green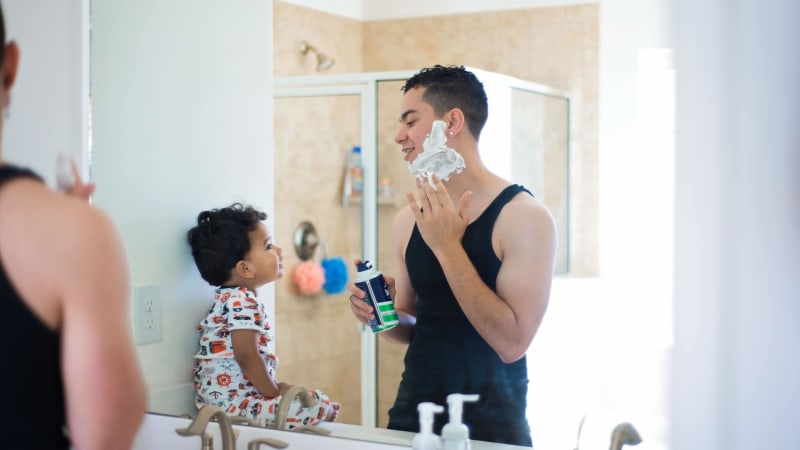 The Housing Headline
Mortgage rates for the typical 30-year fixed-rate mortgage and 5-year ARM are now almost equal.
The News Behind The Housing Headline
Government mortgage agency Freddie Mac reports 30-year fixed-rate mortgage rates dropped for the second straight week this week, falling 0.09 percentage points to 3.15 percent nationwide.
Rates have now dropped through six of the last ten weeks, dating to mid-March.
The mortgage rate data comes from Freddie Mac's Primary Mortgage Market Survey. This weekly poll asks more than 100 U.S. lenders about the mortgage rates they're offering to home buyers who have excellent credit scores, verifiable income, and a sizeable down payment, and who are purchasing single-family homes as a main residence.
This week's reported 30-year rate is the lowest since Freddie Mac launched its survey thirty-nine years ago.
Lenders report that buyers are paying an average of 0.8 discount points to access the 3.15% rates, where each discount point costs one percent of a buyer's loan amount.
On a $100,000 mortgage, 0.8 discount points add $800 to a buyer's bottom line closing costs.
Freddie Mac also reports that 5-year adjustable-rate mortgage rates fell 0.04 percentage points this week, and now average 3.13 percent for buyers who pay 0.4 discount points at closing.
Why This Housing News Matters To You
Today's mortgage rates are low for government-backed loan programs.
According to mortgage software company Ellie Mae, the most widely-used government-backed loan – the conforming mortgage – accounted for 81% of all mortgage loans made in April; and conforming interest rates are down big from 12 months ago.
30-year fixed-rate mortgage rates: 0.84 percentage points lower
15-year fixed-rate mortgage rates: 0.84 percentage points lower
5-year adjustable-rate mortgage: 0.47 percentage points lower
The drop in 30-year rates changes the economics of buying a home.
For this year's first-time home buyers, the maximum purchase price for a property is 11 percent higher than what it was a year ago, and monthly mortgage payments for the same amount of home cost less money.
The drop in fixed mortgage rates also changed the math of "Which is better – ARM or Fixed?" because, given today's interest rates, first-time home buyers have no mathematical or financial reason to choose a 5-year ARM over a 30-year fixed.
Historically, 5-year ARM teaser rates beat comparable 30-year fixed-rate mortgage rates by a half-percentage point. Today, rates are mostly the same.
Are you a first time home buyer?
Let us know if you've done this before - whether you're a seasoned pro or buying for the first time. We'll share the perfect information with you as you need it.
Up Next
Up Next
Read This
An insurance claim is an official request you make to an insurance company, asking to get paid for damages. Insurance claims can be made for any reason that's a part of your insurance policy. When you have homeowners insurance, you can make an insurance claim after a fire in your home; after there's been theft […]