The Exact Point At Which A Mortgage Becomes A "Jumbo Mortgage"
June 13, 2019 by Dan Green
The government gives huge support to U.S. home buyers through its five federal mortgage agencies, and close to 95% of home loans are government-backed.
Many of the remaining five percent are jumbo loans — loans too large for government support — and the demarcation line between jumbo loans and non-jumbo loans depends on where you buy, and what you buy.
Lenders call these loan limits.
Loan limits are standardized across the country. When you buy a single-unit house, or condominium, or townhome, the national loan limit is $484,350.
Loans above this amount are "jumbo".
The standards for multi-unit houses are higher:
2-unit house: $620,200 loan limit
3-unit house: $749,650 loan limit
4-unit house: $931,600 loan limit
But, these are just baselines. Nationwide, the government has identified 220 regions where home prices are generally higher, and deserve a higher loan limit.
These regions are known as "high-cost areas" and they include cities such as San Francisco, Los Angeles, and most of California; New York City; and, Washington, D.C. and its surrounding suburbs.
In high-cost areas, loan limits for one-unit houses, condos, and townhomes rise to $679,650; and, loan limits for multi-unit houses cross into the millions.
2-unit house: $870,225 loan limit
3-unit house: $1,051,875 loan limit
4-unit house: $1,307,175 loan limit
No matter your loan size, your lender will help get you the right loan — jumbo or non-jumbo.
Are you a first time home buyer?
Let us know if you've done this before - whether you're a seasoned pro or buying for the first time. We'll share the perfect information with you as you need it.
Up Next
Up Next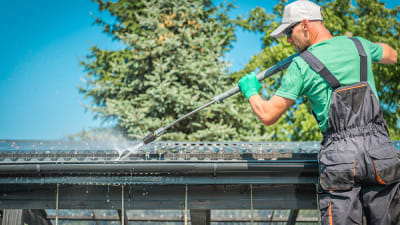 Read This
Buying a house is a transaction. Owning a house, however, is a series of recurring events. Here's a small list of them.