The Items You Won't Need For A Jumbo Mortgage Approval
June 13, 2019 by Dan Green
The larger your mortgage loan, the easier it can be to get your mortgage approved. There's a pretty good reason why.
Large mortgage loans are known as jumbo loans. Jumbo loans are different. They're too big to be backed by the federal government, so individual mortgage lenders create and approve the loans they want to make.
If a lender wants to make a big loan for a brand-new condo in a brand-new building, it will do it. Just like it will make a big loan for a person who has no verifiable income, but lots of cash in the bank.
Jumbo loans are different this way. They're 100% at the discretion of the mortgage lender and, for home buyers, jumbo loans can be the simplest and fastest path into a house.
Even the documentation requests are different.
Yes, you might be asked for proof of employment; proof of income; or proof of money in a bank or investment account but, then again, maybe not!
Documentation requests can feel arbitrary with a jumbo loan.
For example, if you're a doctor, you might be asked for proof that you're a member of a practice, or that you have an employment contract to join one in the future.
Or, if you're applying for a condo mortgage, you might be asked for the project's financial statement (which will be readily available).
Or, if you're making a really large down payment, you might not be asked to show any paperwork at all!
The point is that: with every jumbo loan request, the paperwork required will vary and that's the beauty of jumbo mortgages.
Lenders make the rules for the loans they want to approve, and they give their approvals quickly.
Are you a first time home buyer?
Let us know if you've done this before - whether you're a seasoned pro or buying for the first time. We'll share the perfect information with you as you need it.
Up Next
Up Next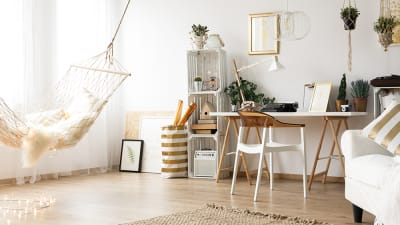 Read This
When your lender says, "you have to act quickly" is not some high-pressure sales tactic meant to make you feel fear. It's the truth.