5 Interesting Mortgages For Buyers With Interesting Circumstances
November 06, 2020 by Dan Green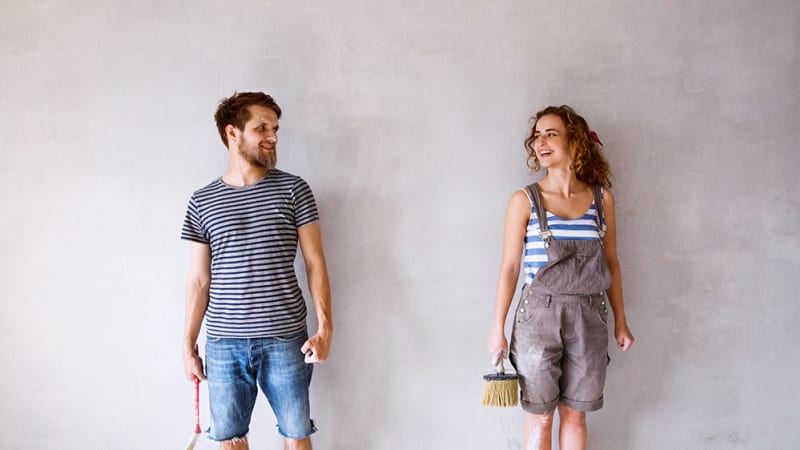 The federal government backs more than 95 percent of the U.S. mortgage market. It's in the other five percent where the most interesting loans are made.
When lenders make loans and keep them for themselves, the loans are known as portfolio loans. Portfolio loans cater to specific types of home buyers, and these 5 portfolio loans are among the most compelling.
1. The Doctor Loan
Doctor Loans are no down payment mortgages for the doctor community. Home buyers can make a down payment with a Doctor Loan, but they're not required to.
There's also no mortgage insurance charged.
Anyone with an MD, DO, DDS, or DMD degree is eligible for the Doctor Loan, including medical doctors, dentists, podiatrists, ophthalmologists, and veterinarians; and, the program is available to medical residents.
2. The 105% Jumbo Mortgage
Home buyers with a strong credit rating and money in the bank can take a jumbo loan for up to $650,000 — with no down payment required — plus another five percent which must be used for home improvements or energy efficiency projects.
In order to be eligible for the 105% jumbo program, home buyers must have made their last year's worth of mortgage or rental payments on-time.
3. The Jumbo Mortgage For Below-Average Credit
Home buyers with large cash reserves and below-average credit can get mortgage loans ranging up to $2 million, so long as they make a down payment of at least ten percent.
Buyers with low credit scores are an under-served niche, and lenders will gladly make loans to home buyers with sufficiently-high bank balances.
4. The High-Acreage Household Loan
Home buyers can use portfolio loans to finance a house with up to 40 acres of non-farm land, which is four times the amount a government-backed loan will allow.
Home buyers can borrow up to 90% of the home's value with no mortgage insurance required, up to $2 million.
Co-signers who live elsewhere are generally allowed.
5. The Super Jumbo Loan Up To $20 Million
Super jumbo mortgages are a group of mortgages which let buyers borrow up to $3 million for the purchase a house, with exceptions made on a case-by-case basis up to $20 million.
Super jumbo loans are approved based on an individual home buyer's net worth and credit rating and, once approved, down payment requirements are often less than twenty percent and mortgage insurance is rarely required.
Are you a first time home buyer?
Let us know if you've done this before - whether you're a seasoned pro or buying for the first time. We'll share the perfect information with you as you need it.
Up Next
Up Next
Read This
An insurance claim is an official request you make to an insurance company, asking to get paid for damages. Insurance claims can be made for any reason that's a part of your insurance policy. When you have homeowners insurance, you can make an insurance claim after a fire in your home; after there's been theft […]