Home Buyers Making Small Down Payments To Stave Off Future Cash Emergencies
February 18, 2020 by Dan Green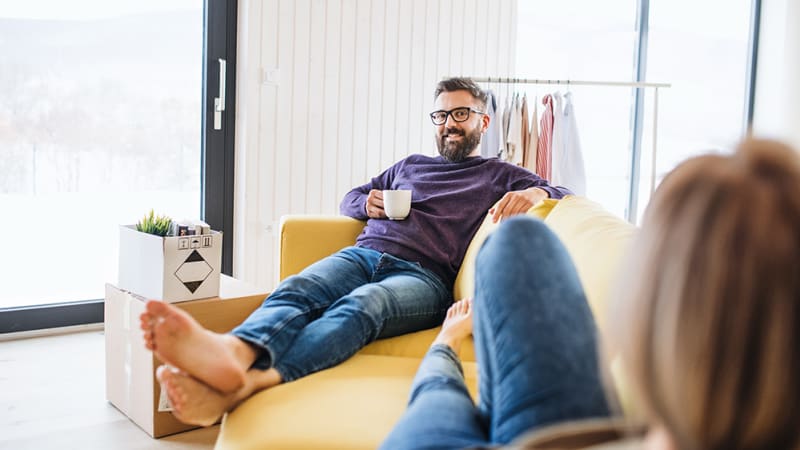 You don't always make a small down payment because you have to. Sometimes, you do it because it's smarter.
Just ask today's home buyers who opt for low- or no-down payment home loans. They tend to give two specific reasons for having less than twenty percent cash at their closing.
The first is that making a small down payment can reduce your home buying journey by years.
Some buyers just want to stop renting. They're tired of saving and waiting. Or, they're buying a dog and want a place of their own. Or, they're having kids or just want control over their house to paint walls — whatever!
Low-down payment loans make it possible to buy today, with no wait. And, that matters to a lot of people.
The second reason buyers like to make small down payments is that making a large down payment would actually put them in financial peril.
According to the National Association of REALTORS®, more than 75 percent of home buyers under the age of 38 used cash savings to make a down payment last year. Once used, that cash became "locked up" in the house and unavailable in the event of an emergency.
Keeping emergency funds on hand is critical for owners of homes because life rarely moves in straight lines.
Damage occurs to a home. Jobs get lost. Incomes drop. Emergency dental work, family illness, car wrecks — all these things happen. And, when life moves sideways, it's important to have cash in the bank.
Many home buyers who limit their down payments do it purposefully; to be better positioned to withstand a financial hiccup. Sudden, unexpected costs are the number one reason why homeowners fall behind on payments.
Loss of income is number two.
When you make a small down payment, it helps to keep your emergency fund well-stocked, and that can stave off a crisis.
Are you a first time home buyer?
Let us know if you've done this before - whether you're a seasoned pro or buying for the first time. We'll share the perfect information with you as you need it.
Up Next
Up Next
Read This
An insurance claim is an official request you make to an insurance company, asking to get paid for damages. Insurance claims can be made for any reason that's a part of your insurance policy. When you have homeowners insurance, you can make an insurance claim after a fire in your home; after there's been theft […]