You Specifically Don't Have To Be A "Math Person" To Do Some Basic Mortgage Math
May 14, 2020 by Dan Green
It doesn't matter whether you're a "math person" — when you buy a house, it's good to take ownership of numbers.
Thankfully, the list of numbers isn't long. All you'll need to do is:
How much money you want to borrow
The number of years until you want your loan paid off
The interest rate that your lender assigned to the loan
These three numbers help determine the payment you'll make on your house each month and, when you know what a house will cost you, you can be sure you're buying something within your price range.
So, let's say you find a house for sale and you'll want a loan of $200,000 to help buy it.
That's your first number.
Next, you'll decide how long your loan should be. Lenders refer to this as your loan term. The most common loan terms are 30 years and 15 years, and this is your second number.
30-year loans spread payments over more years, so monthly payments come in cheaper. On the other side, though, you'll pay nearly double the amount of interest as compared to going with a 15-year option.
The third number is your interest rate, and this number is not within your control. Interest rates change all day, every day; and, you can't predict where they'll be on the day you find your dream house.
For now, you can use 3.65 percent if you're thinking about a thirty-year loan; and, 3.14 percent if you're thinking about a fifteen-year loan.
This is not what your actual mortgage rate will be, but it's a fair placeholder based on today's mortgage market.
Now, with a [personalize name = "Loan Length"] interest rate, a loan term, and a loan size settled, it's easy to find your mortgage payment — just plug it into a mortgage calculator and there you go
Are you a first time home buyer?
Let us know if you've done this before - whether you're a seasoned pro or buying for the first time. We'll share the perfect information with you as you need it.
Up Next
Up Next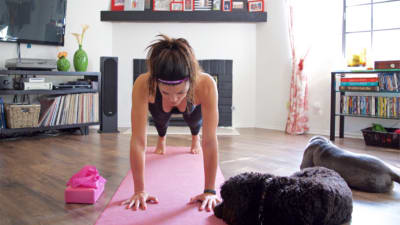 Read This
Home buyers returned to new construction in April and found that builders were willing to negotiate.