This Is The Number 1 Reason Renters Say They're Still Renting And It Won't Surprise You One Bit
February 18, 2020 by Dan Green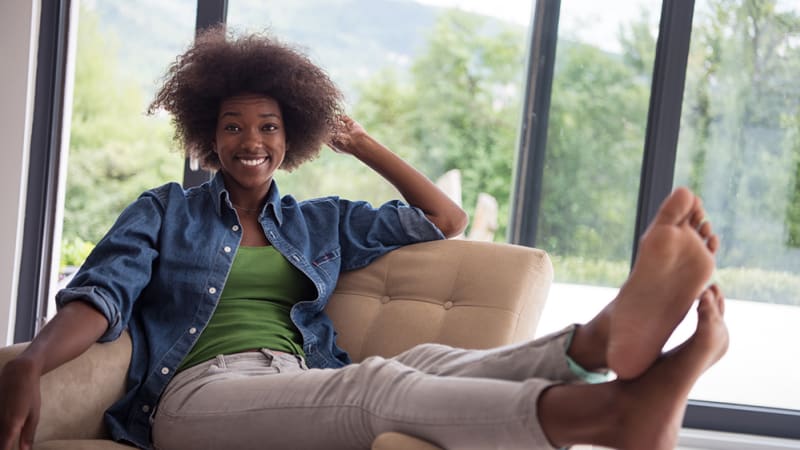 When a lie is told enough times, people start to believe it.
And, that's probably the best way to explain this statistic about renters who say they want to buy their first house.
According to a survey of more than 3,000 renters conducted by mortgage software company Ellie Mae, when renters were asked why they rent instead of own, the number one answer was: "because I haven't saved enough for a down payment."
It's a shame how many renters actually think this way. You don't need to make a big down payment to buy a house. You haven't for more than 70 years.
Let's set this straight, together.
In the 1930s, through its Federal Housing Administration, the government made the first low-down payment loans available to buyers of home. The program was so successful that, after World War II, two other government agencies copied the first one and those programs worked really well, too.
Flash-forward to today and there are more than a dozen government-backed mortgage loans that let buyers make down payments of less than five percent; and, several that don't a require a down payment at all.
Today's most popular low-down payment loans and the government agencies that support them are:
HomePath (Fannie Mae): 5% minimum down payment
The FHA loan (FHA): 3.5% minimum down payment
The Conventional 97 (Fannie Mae): 3% minimum down payment
HomeReady (Fannie Mae): 3% minimum down payment
Home Possible (Freddie Mac): 3% minimum down payment
The VA loan (Department of Veterans Affairs): 0% down payment
The USDA loan (U.S. Department of Agriculture): 0% down payment
You don't need to memorize these loans, or even write them down. Frankly, it's still too soon in your home buying journey to decide which of these programs fit you best, if any.
What you should recognize, though, is that you don't have to save for years and years to buy your first house. You might be ready to buy right now.
So, what about that lie of needing a big down payment to buy a house? It's a remnant story linked to one type of mortgage loan that buyers, which only accounts for about half of today's loans.
You can buy a house with a small down payment, or no down payment at all.
Are you a first time home buyer?
Let us know if you've done this before - whether you're a seasoned pro or buying for the first time. We'll share the perfect information with you as you need it.
Up Next
Up Next
Read This
An insurance claim is an official request you make to an insurance company, asking to get paid for damages. Insurance claims can be made for any reason that's a part of your insurance policy. When you have homeowners insurance, you can make an insurance claim after a fire in your home; after there's been theft […]