How Much Should You Pay For A House?
April 24, 2020 by Dan Green
"How much home can I afford?"

It's the question that starts nearly every home search for every first-time home buyer and for buyers who already own there's only one right way to find the answer.

When you're thinking about buying a home whether it's a house, a condo, a two to four-unit or whatever, the very first thing to do is to put a framework around your search to find a top and bottom end range for the monthly payments you want to make.

And notice, we say monthly and not home price because to home selling for the exact same price could have very different monthly payments based on differences in real estate taxes homeowners insurance homeowners dues and the other monthly cost of owning homes.

That's why it's better to shop for homes by payment instead of price.

Price is just one factor that makes up your payment and your payment is what comes due every 30 days. So yes, the better way to shop for homes is to think about what are you comfortable paying monthly and then work backwards to find the homes that meet your range, and we've made it easy for you.

Use our best in the business mortgage calculator.

Just select the monthly payment you want to make and the dollar amount you're thinking about using for a down payment. Or no down payment if that's your thing. And, our mortgage calculator will tell you the price range of homes you can be looking in.

We update the calculator for today's mortgage rates and account for taxes and homeowners insurance and costs about as accurate and easy of a calculator as you'll find you can find it right here on this page.

So go down below and give it a click.
Are you a first time home buyer?
Let us know if you've done this before - whether you're a seasoned pro or buying for the first time. We'll share the perfect information with you as you need it.
Up Next
Up Next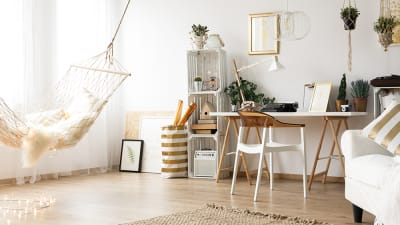 Read This
When your lender says, "you have to act quickly" is not some high-pressure sales tactic meant to make you feel fear. It's the truth.