What Successful Home Buyers Do Before Submitting The Winning Bid
Successful home buyers do three things before shopping for homes: (1) Determine the monthly payment to make on a house; (2) Get pre-approved for a loan at that payment amount; (3) Have a real estate agent ready to go
March 09, 2020 by Dan Green
Renters are buying houses at the fastest pace in a decade, and there aren't enough homes for sale to accommodate everyone who wants to buy one.
According to the National Association of REALTORS®, the current supply of homes for sale will be exhausted in 4.1 months.
To be successful when you buy, then — and not overpay! — you'll want to prepare and plan ahead. It's your best chance for real estate success.
"Planning ahead" is easier than it sounds. There are three things to do.
First, find the monthly payment you're comfortable making on s house.
For a lot of people, the monthly payment they're comfortable with is close to what they pay in rent. Your particular number might be higher or lower, depending on how you want to live.
Second, get your mortgage pre-approved by a lender.
A mortgage pre-approval is a verified letter from a lender that gets handed to the seller.
Pre-approval letters tell the seller, paraphrased, "This home buyer can afford to purchase your house and their mortgage will be approved."
Sellers only accept offers from pre-approved buyers.
Technically, you can leave the pre-approval step until you actually find a house, but that prevents you from being able to make an instant offer, and you could lose the home you love to someone else.
And, third, planning ahead means scouting for a real estate agent.
A good real estate agent guides you through your offer and negotiation, and uses its experience to get you the best possible deal.
Most importantly, though: never use the same real estate agent as the seller. This scenario is known as Dual Agency, and in Dual Agency, the agent's duty is to the seller and not to you – you can't get your best deal.
Homes sell quickly. Buyers that prepare have more success.
Are you a first time home buyer?
Let us know if you've done this before - whether you're a seasoned pro or buying for the first time. We'll share the perfect information with you as you need it.
Up Next
Up Next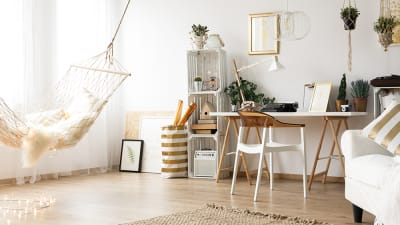 Read This
When your lender says, "you have to act quickly" is not some high-pressure sales tactic meant to make you feel fear. It's the truth.