Home Buyers Can Expect Certain Things
November 06, 2020 by Dan Green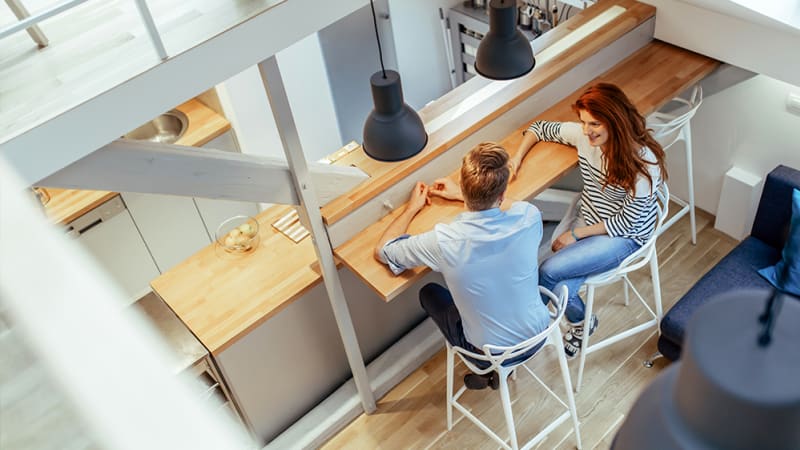 How you buy a home has a lot to do with your personality.
Brain-driven thinkers tend to use spreadsheets to organize; websites to research; and, benefits lists to decide which home is best.
Heart-driven thinkers use emotion and feeling; photos and mapping; and home tours to make their decision.
Everyone's process for buying a home, though, is pretty much the same.
First, you'll mentally prepare for buying a home; a process which can take up to one year or longer, in some cases.
Then, you'll begin to think about the numbers:
"Can I afford to buy a home?" you'll wonder. "How can I make this work."
Next, you'll start searching for homes in earnest, and realize you can do this. Soon, you'll narrow down your list and find a home on which to make an offer.
And, that's when it starts to get fun.
With an agreement to buy a home in place, you'll start shopping for furniture and making plans for moving in. You'll get your TV and internet set up; you'll make plans to get an alarm system.
You'll choose your Mortgage Rate and get your loan approved. Everything will be moving along and then it will be time to move in.
On the day you move in, you'll get yourself comfortable, unpack all your boxes, and change the locks on the doors. You'll set up your alarm and spot clean around the house.
That night, you'll sleep in your new bedroom for the very first time and it will be an exciting night for everyone.
You've done it. You've bought a home.
Are you a first time home buyer?
Let us know if you've done this before - whether you're a seasoned pro or buying for the first time. We'll share the perfect information with you as you need it.
Up Next
Up Next
Read This
An insurance claim is an official request you make to an insurance company, asking to get paid for damages. Insurance claims can be made for any reason that's a part of your insurance policy. When you have homeowners insurance, you can make an insurance claim after a fire in your home; after there's been theft […]