The Wolf Of Wall Street's Accurate Advice To Renters Who Dream Of Buying A House Someday
April 25, 2019 by Dan Green
The titular character of The Wolf of Wall Street, Jordan Belfort, once gave a great piece of advice.
The advice paraphrased: Sometimes, the only thing standing between you and your goal is the reason you give yourself about why you can't achieve it.
For renters with The American Dream, the advice is timely.
Fannie Mae, a government mortgage agency, surveyed U.S. renters and two-thirds of them said that owning a house makes good, long-term financial sense; and, their goal is to own a home someday.
Maybe you can relate to sentiment like that.
However, the same percentage of renters — two-thirds of them — told Fannie Mae that it would be difficult for them to get a mortgage loan approved, so most don't even try.
This kind of mentality is self-defeating. It's also foolish! Renters underestimate their ability to buy a house, and there's data out there to prove it.
According to mortgage software company Ellie Mae, last month, 80.0 percent of home buyers got their mortgage loans approved.
That hardly sounds "difficult".
So, don't let your assumptions, or a fear of rejection, keep you from your dream of buying a house. As The Wolf of Wall Street said, the reasons you're giving yourself for not going for it might be the only thing standing in your way.
Are you a first time home buyer?
Let us know if you've done this before - whether you're a seasoned pro or buying for the first time. We'll share the perfect information with you as you need it.
Up Next
Up Next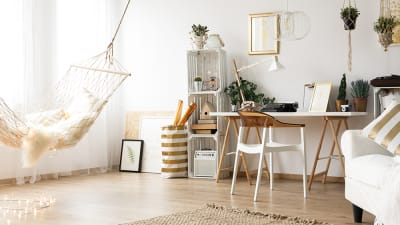 Read This
When your lender says, "you have to act quickly" is not some high-pressure sales tactic meant to make you feel fear. It's the truth.