Lenders Don't Trust Your Down Payment Gift – So Prove Yourself
[data name = "NAR_BUYERS_SELLERS_DOWNPAYMENT_SOURCE__UNDER38_CASH_GIFT"]% of home buyers get cash gifts to help with down payment. A proper paper trail includes a documented withdrawal, a documented deposit, and a letter signed by all parties.
March 19, 2020 by Dan Green
Your lender might think you're a liar — especially when you get a cash gift to help you buy a house.
According to the National Association of REALTORS®, last year, more than 25 percent of home buyers under the age of 38 received at least some cash from family or friends that they used to make a down payment.
Receiving cash isn't a problem; lenders don't mind when buyers get gifts. Their concern is that the "gift" you're getting isn't actually a gift; that everybody's lying and the gift is actually a loan that you've agreed to pay back.
Loans affect your ability to get mortgage-approved.
Lenders are also concerned that the cash gift is coming from an illegal transaction of some sort. They worry that the real estate transaction is being used to launder the cash gift; to make the "dirty money" look clean.
These are two specific concerns about cash gifts, and to squash them, lenders just ask for two specific things:
A paper trail showing withdrawal and deposit slips from the giver and receiver of the gift
A signed statement attesting that the gift is an actual gift
The documentation is straight-forward, and simple to collect. Without it, though, your lender will declare your gift ineligible for use with your purchase.
Are you a first time home buyer?
Let us know if you've done this before - whether you're a seasoned pro or buying for the first time. We'll share the perfect information with you as you need it.
Up Next
Up Next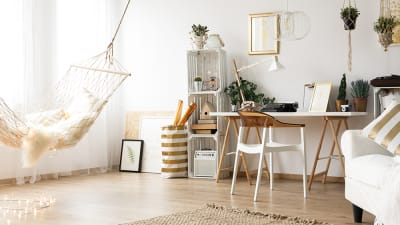 Read This
When your lender says, "you have to act quickly" is not some high-pressure sales tactic meant to make you feel fear. It's the truth.